It Starts with the Brand
The e-foodie logo forms the foundation of the e-foodie brand. Because the client could not secure the domain name efoodie.com without a hyphen, we wanted people to remember the hyphen and used it to our advantage by turning it into a delicious graphic apparently being eaten by a hungry "e". The color pallet is rich and memorable and the interlocking Os are instantly recognizable.

A Process that works
Unlike the big "deal" sites, e-foodie is local. Based in Northern Orange County e-foodie knows the neighborhood and is always on the lookout for the most delicious meals and deals. They work with local businesses to bring exciting offers members won't find anywhere else.
Visit e-foodie.com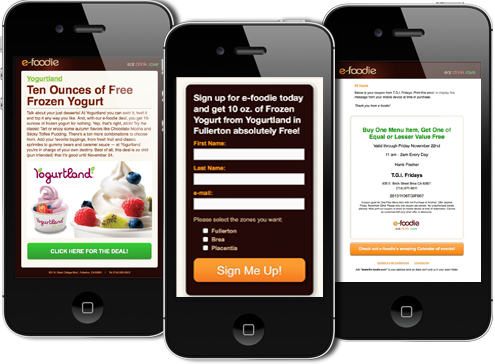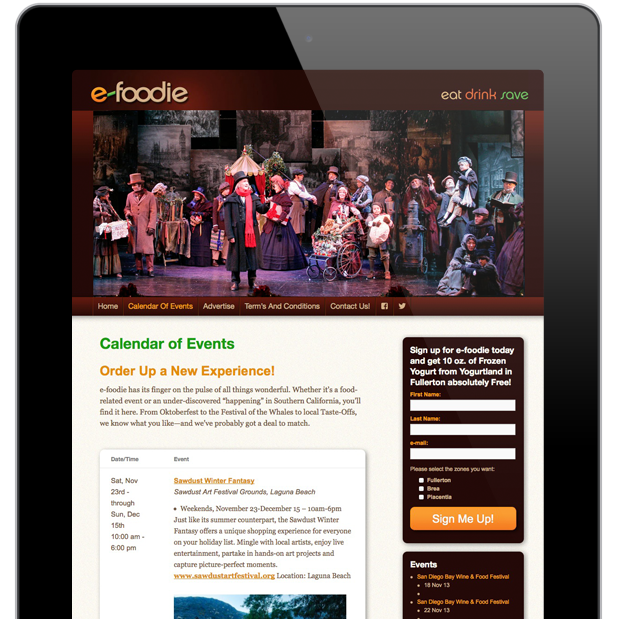 The e-foodie Calendar
The websites Calendar section brings visitors back and generates additional income through display ads. The Calendar is continuously updated and the site is maintained by us.
Visit the e-foodie.com Calendar